Exotic river cruises offer a world of adventure for passengers in search of something different.
Waking up to the sound of the rainforest, spotting wildlife, joining villagers as they go about their daily lives and touring ancient incense-filled temples are among the many evocative sights that can be found on exotic river cruises.
Once clients have cruised popular European routes, such as the Rhine and Danube, they will be looking for something different to satisfy their wanderlust, and there are plenty of exciting waterways waiting to be discovered.
These include the holy Ganges and Brahmaputra, which provide an incredible insight into Indian culture; the wilder Upper Mekong flowing through little-known Laos; the remote Chindwin that is a tributary of the Irrawaddy in Myanmar, formerly Burma; the mighty Amazon which is South America's largest river, and the Red River, which rises in China and flows through northern Vietnam.
"River cruises in exotic destinations such as Asia and South America take guests to some of the most incredible and unique places on earth," explains CLIA UK & Ireland director, Andy Harmer.
"These long-haul river destinations are seeing the biggest growth, particularly in Asia, with the Mekong taking the top spot as the most popular river outside of Europe. When selling these types of cruises it would be missed opportunity not to encourage clients to add on a pre or post-cruise stay."
New ships and cruises
To meet growing demand, lines are adding new ships and itineraries. A newcomer to the UK trade market is Lotus Cruises, one of the Mekong's leading luxury river cruise lines and through Plateau International.
Facilities on the line's 34-suite RV Mekong Jewel, launching this month (January) and sailing between Siem Reap and Ho Chi Minh City, include a swimming pool, spa, hair salon and nail bar.
Lotus recently announced the launch of a boutique 14-cabin ship, RV Mekong Muse, which will offer journeys on the Upper Mekong from October 2021. The vessel will sail 10-night itineraries between the Laotian capital Vientiane and Chiang Saen, and five-night sailings from Vientiane to UNESCO-listed Luang Prabang or between Chiang Saen and Luang Prabang.
Plateau International is also the global sales and marketing agency for India specialist Heritage River Journeys. In February 2020, the 18-cabin Gangas Vilas will join the line's existing fleet – Bengal Ganga, Ganges Voyager and Ganges Voyager II – to sail on seven to 15-day itineraries on the River Hooghly and Ganges, taking in Varanasi, the spiritual capital of India. In a notable break from traditional colonial-style vessels, Gangas Vilas will feature contemporary decor.
Plateau International founder and managing director Marco Rosa says: "We are seeing a significant rise in demand for exotic river cruises among both seasoned cruise customers and those who are new to cruising.
"Our advice to agents selling exotic river cruises in Asia is to target experienced cruise customers as well as clients who might not be cruise fans but who have a keen sense of adventure and who may have visited Asia before and developed a passion for the region."
Small-ship line Pandaw, sold through Fred River Cruises, recently built the 14-stateroom Kanee Pandaw, the 20th vessel in the fleet. The ship will sail on the mainstream Irrawaddy between Yangon and Mandalay as well as the out-of-the-way rivers of Upper Myanmar.
Cultural experiences
The company's head of river cruises Sukie Rapal explains: "Pandaw has been a favourite in the UK market and we are able to provide a full package in pounds. Some agents already sold Pandaw and we have been able to give them marketing support to grow and additionally given other agents something a bit different to sell.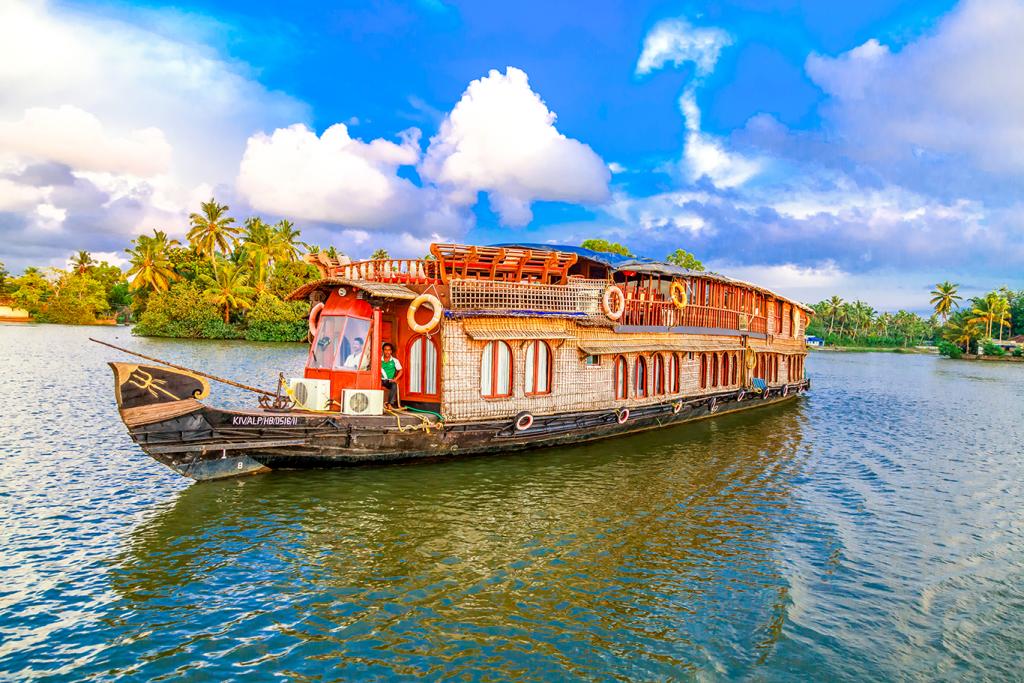 "[The] Mekong, Irrawaddy, Red River, Ganges and Brahmaputra are popular because many of these you can only do by river."
There is also Far Horizon Tours, which recently became the first company to offer week-long sailings on the Kerala backwaters on the nine-cabin Vaikundam, the largest vessel in the region. Until now only one to three-night sailings have been available on small houseboats.
For clients that want to take a walk on the wild side, CroisiEurope offers South African itineraries including a four-day cruise on Lake Kariba and a four-day stay in the line's own luxury lodge near Chobe National Park overlooking the Zambezi, with the option of a helicopter ride over Victoria Falls.
This spring, the intimate 16-passenger Zimbabwean Dream will join the line's African Dream to double capacity on this spectacular sailing.