Spectacular scenery combined with breathtaking culture and attractions – a cruise to Scandinavia and the Baltics will appeal to a wide range of passengers. Heidi Fuller-Love reports.
Barely featured on cruise itineraries just a few decades ago, Scandinavia and the Baltics are now very popular among UK passengers, coming a close second to the Caribbean in the popularity stakes.
This region, where the Vikings once roamed, stretches from mainland Europe to the edge of the Arctic Circle, and a cruise here promises a smorgasbord of sights and delights, ranging from Norway's pristine fjords and Estonia's hidden waterfalls to hip-and-happening cities such as Oslo, with its extensive green spaces and state-of-the-art museums, or Stockholm, a dazzling place set across 14 islands linked by bridges. It is also home to the ABBA museum.
"A Scandinavia and the Baltics package gives cruisers the opportunity to visit and tick off so many capitals in one holiday. A cruise is also a really convenient way to visit the Norwegian fjords while having the comfort of entertainment, food and drinks included," says TUI UK MD of cruise Chris Hackney.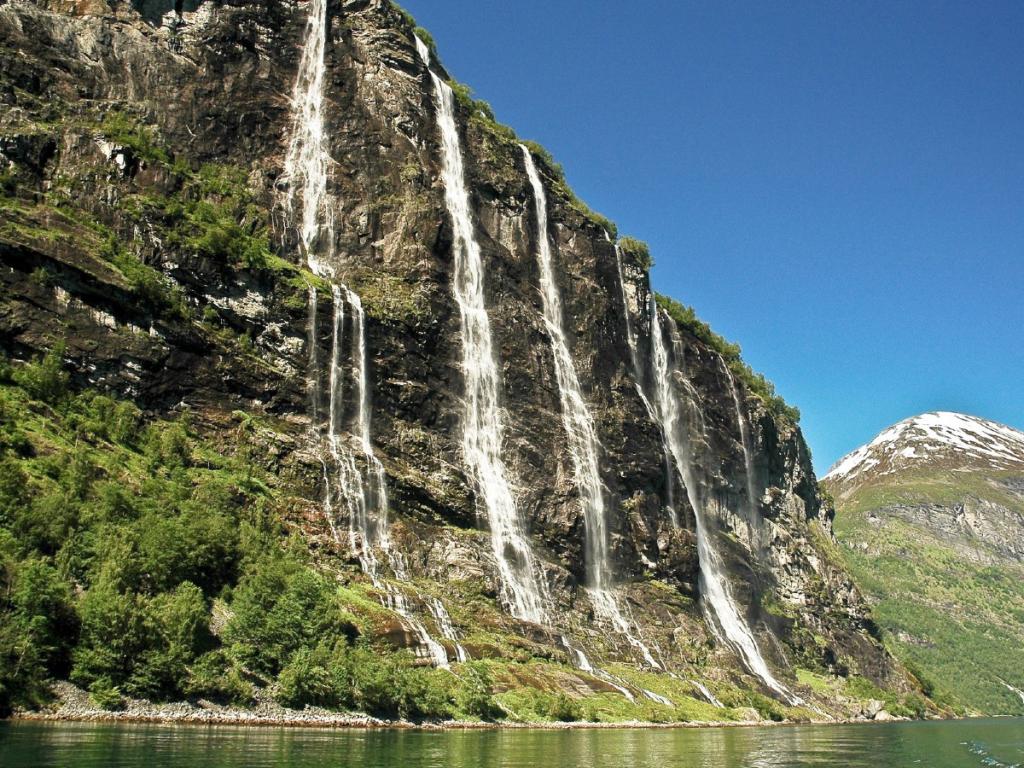 Since many areas are covered in ice during the winter months, cruises generally sail in summer, as Saga's senior purchasing and operations shore excursions executive, Simon Giles, explains: "The best time to cruise is June and July when the days are longer, although the main season actually runs from May to September, when the weather is generally dry and the temperatures are moderate to warm."
Another advantage with heading north of the Arctic Circle during the summer months is the chance to experience the Midnight Sun season, when the sun never vanishes below the horizon. Some countries, including Russia and Finland, bask in more than 70 days of midnight sun between May and July.
"Clients who travel between April and August will also have a good chance of ticking off a dream by seeing that spectacular display of illuminations known as the Northern Lights," adds Hackney.
Treasures await
Other highlights include a string of charming cities, from Copenhagen, Denmark's capital and birthplace of author Hans Christian Andersen, to stunning St Petersburg, where passengers can marvel at artworks in the world-renowned Hermitage museum, shop in chic boutiques along Nevsky Prospekt, or pay a visit to Yusupov Palace, where notorious Royal advisor Rasputin was murdered.
P&O Cruises president Paul Ludlow explains: "The added advantage of joining one of the ship's excursions to visit St Petersburg is that passengers won't need to go to all the bother of getting a visa in order to go ashore."
Nature lovers will also enjoy the chance to admire the panoramic views of snow-capped mountains, pristine fjords and tumbling waterfalls as they hike part of Norway's breathtaking Discovery Route between Stavanger and Bergen, or be wowed by Iceland's Golden Circle, a 300km-long route studded with thrilling natural sites.
"There really is a wealth of experiences and treasures awaiting passengers who cruise Baltic waters," adds Saga's Giles. "From the extraordinary light of Denmark's Skagen, where the Skagen artists' colony flourished for some 60 years until the 1930s, to Helsinki, where many works by Jean Sibelius – Finland's most famous composer – were premiered, or the historic streets and buildings of UNESCO World Heritage site Tallinn, capital of Estonia, there really is something for everyone."
On a practical note, this destination is also ideal for nervous flyers. They can easily arrive by ferry, or hop on a cruise departing from the UK. TUI's Hackney concludes: "A cruise to Scandinavia is definitely an all-time favourite with older couples who love to visit picture-perfect scenery but prefer to have ease of access."
Selling tips
Book early: "For a family, book early, as four- berth cabins are very popular. Ask questions to narrow down the choices on offer to suit guests," says P&O Cruises vice-president of sales and marketing Alex Delamere-White.
Plenty of choice: "Make sure passengers understand the advantage of being able to see so many perfect hotspots while staying in one place. They're ticking off a variety of destinations and keeping costs down," says TUI's Chris Hackney.
New experiences: "Try to appeal to both long-time cruisers who are looking for a new ship or experience, and to cruise rookies. This is a great way to see this region for the first time because value and convenience are key here," says Carnival's senior vice-president of sales & trade marketing, Adolfo Perez.