The cruise industry had a relatively successful 2021, with sailings restarting in many destinations. However, with the pandemic still causing severe challenges, what is the state of play when it comes to recruitment and apprenticeships? Lucy Abbott investigates.
The pandemic has brought many things to the fore, but significant among them is realising that success is all about people. Without good, skilled people, ambitions rarely become reality; plans often fail to come to fruition.
An unfortunate consequence of the past two years has been a loss of talent in the travel sector. Estimates suggest 140 jobs were lost per day in the UK when cruising was suspended, according to a study by Statista Research Department.
The sector is, undeniably, feeling the effects, with Barrhead Travel president Jacqueline Dobson calling for a "collective effort" to "build back the image of travel and its reputation".
The good news? This collective fightback is underway, with many travel companies actively bolstering their ranks to cope with increased demand from consumers. In cruise, there is also a clear desire to entice the next generation of talent to join the sector.
A cruise knowledge gap?
"Sadly, we lost some really great people throughout the course of the pandemic," says Dobson. "Some people who have been in the industry for years have changed careers, so there's not the same volume of existing talent available."
The causes of such a talent drain are a combination of things, primarily the lack of money coming into businesses when travel is hit by restrictions. ABTA education manager Vicki Wolf says the situation is "decreasing the confidence of talented people in this industry… as a result, they opt for sectors that feel more secure".
Travel Trade Recruitment sales director Claire Muge states that this issue of retaining staff could be holding back the cruise industry from recovering further. "When we came back [from furlough], the online cruise travel agencies were the first that started recruiting," she says.
"The feedback we were getting from them was that the demand and money were there for the onward bookings but because they hadn't been able to retain staff who were on furlough, or hadn't kept people, it meant that the demand was there and now they're short staffed."
While this still may be the case across many agencies, stats from C&M Travel Recruitment show an increase in vacancies in the industry between July and November 2021 when compared with the same months in 2020.
C&M Travel Recruitment team leader Rachel Elmore, therefore, sounds a positive note: "Recruitment for the cruise industry came back from the pandemic quicker than any other sector in travel – and that is probably because you can book a cruise so far ahead. Our cruise clients are saying that they are really busy at the moment."
Hammer home the message
With millions of passengers having sailed in more than 10 major cruise markets across the world since July 2020, it is clear that the demand for cruising is back, and so now one key task is to extend this success to recruiting cruise experts.
Travel Trade Recruitment's Muge observes that cruise is "very much hammering home the message that these companies are recruiting, they are secure, they are committed to getting through any blitz and it is the right time to get back in as soon as we go into what is traditionally a big booking period of January and February."
This message is seconded by Hays Travel head of recruitment and people services Victoria Hill, who states the company has been "actively recruiting throughout the past 20 months".
So, recruitment is underway, but what type of people are entering the sector – are they experienced cruise sellers, or those looking for a new career entirely?
C&M Travel's Elmore outlines that it's "a mixture", adding: "The type of candidate that we search for will depend on the client and what training they can offer. Some clients want candidates who have worked for a competitor or who have only sold cruise, whereas other companies will look at candidates from a retail background who haven't specialised in cruise but have a general knowledge of selling.
"There are also some companies who will consider candidates who have not sold any cruises and may not have even worked in travel, but will be providing a high level of training to turn those candidates into cruise specialists," Elmore continues.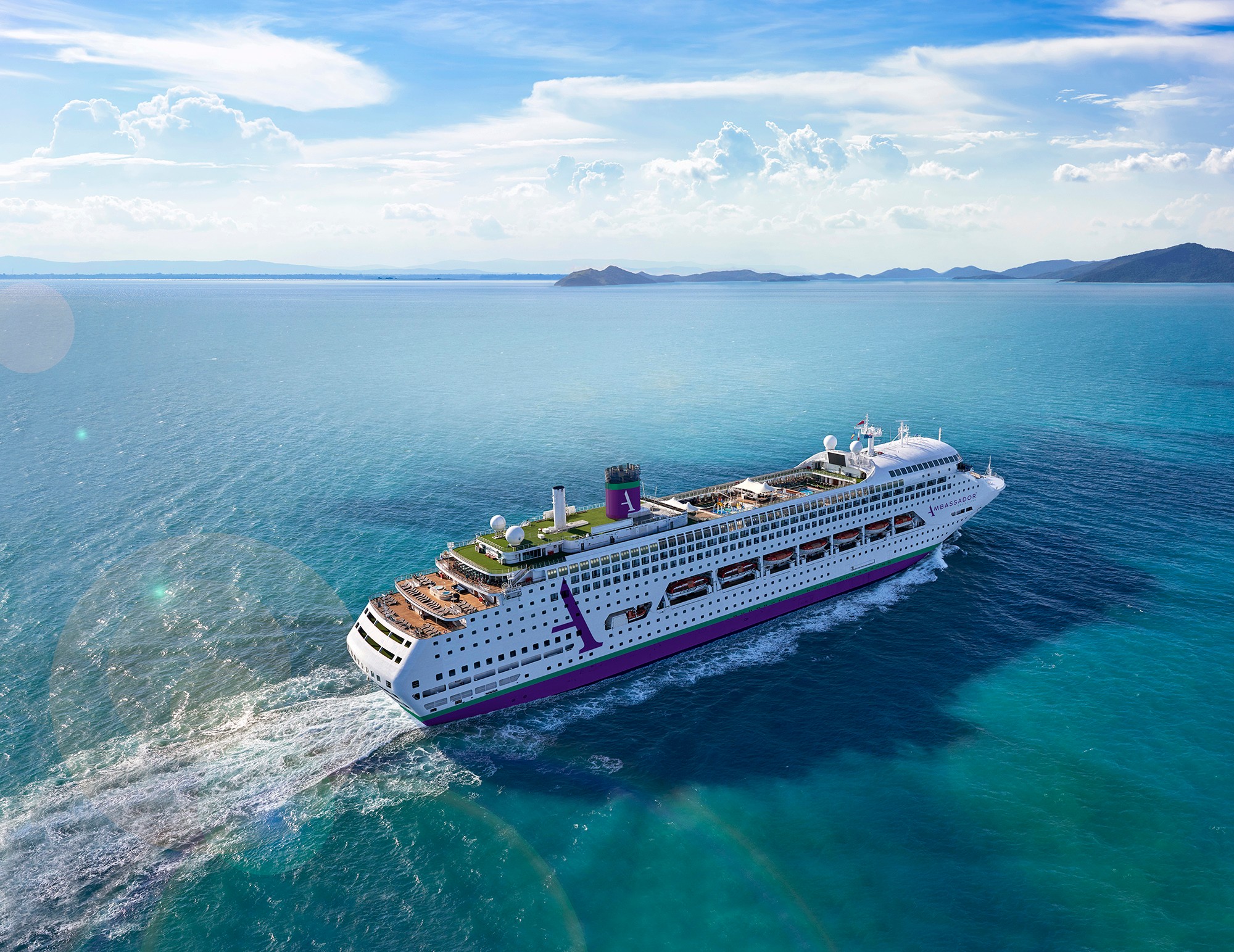 The next generation
What about new-to-cruise apprentices? There are often debates around how to attract younger, new-to-cruise passengers, so what about when it comes to recruitment?
Over at Ambassador Cruise Line, the new operator has unveiled an apprentice scheme – a level 3 in travel qualification, the equivalent of A levels – to "give three successful candidates time in each of our company departments to offer them a variety of experiences", says CEO Christian Verhounig.
Each apprentice will work in marketing, sales, guest experience, finance and destination management while training for their apprentice qualification. In addition, Ambassador apprentices will experience life on board its ship Ambience once it launches in April this year.
Verhounig continues: "We believe there is a lack of awareness and understanding about apprenticeships in the travel industry and more specifically cruise. It's such an exciting time to join the industry.
"We understand that it might be difficult for young or less experienced people who have passion, energy and enthusiasm for our sector to get their foot in the door. There is a significant number of experienced people applying for limited cruise-related positions, but we want to nurture and support new talent and be open to suggestions from how these 'new-eyes' see our industry."
On the other hand, it cannot be denied that recruiting those with past experience is, in the short-term at least, a quick win-win for operators. As Travel Trade Recruitment's Claire Muge explains: "By and large, the industry wants people who have been there, done that and bought the T-shirt.
"The focus initially has been on getting people who have got that experience… which makes  them easy to train – they have a certain level of commitment to and passion for the product."
However, Northern Training Academy travel apprentice ambassador Chloe Lee believes that "younger people are starting to see a career in travel, with social media having a big impact".
Lee adds: "Apprenticeships can help employers make real improvements to businesses by reducing training and recruitment costs, developing a skilled, motivated and qualified workforce and improving customer satisfaction."
Cruise has high ambitions for the future, and without question "offers incredible opportunities – both personal and professional", says Dobson. The task now is to showcase these opportunities, especially to the next generation.
Illustration: Phil Couzens