Ambassador Cruise Line chief marketing officer Gordon Nardini discusses the line's partnership with marine conservation charity ORCA and the first cruise anti-whaling campaign.
Why has Ambassador launched this project?
Our purpose is to inspire each and every guest to experience authentic cruising effortlessly, but in a sustainable manner. We're passionate about protecting our oceans and destinations, which is why our ships will exceed the latest environmental standards, including no single-use plastic on board and emission reduced engines.
This partnership with ORCA and the subsequent anti-whaling pledge come from our pure passion and our ethical beliefs to protect the seas that we sail in.
We often hear of new wildlife preservation projects being launched – what makes this different?
Ambassador's joined up approach with ORCA to marine conservation is unique – no cruise company has ever taken this type of stance before. The fact we've taken such a strong position on this is something we are incredibly proud of and the key to its success, and future, has been to have honest, open discussions from day one.
This has been imperative to make sure that everything we do with our partner is first and foremost having a positive impact. We want to help save whales and dolphins and protect them from threats that really have no place in 2022.
How will this project evolve over time?
A crucial part of protecting whales and dolphins is long-term monitoring we've committed to help ORCA with, so that they can understand these elusive animals. Having ORCA are on board selected itineraries in 2022 and 2023 will not only give them the opportunity to monitor known hotspots, but will also explore areas we have less data on.
As time goes on, we'll continue to work closely together to choose itineraries that give maximum conservation value and help to identify new hotspots that can be protected in the future.
What will constitute success for this project?
Our vision, and ORCA's, is to see oceans alive with whales and dolphins, and to do that they give everyone who cares about these animals an active role in safeguarding their future. Ambassador is proud to be a part of this journey, and the role we are both playing with this approach is to try to put an end to commercial whaling and captivity of marine mammals.
Future generations need that opportunity to be able to marvel at whales and dolphins living free in the wild, where they belong.
How important is conservation to your guests?
Research shows that marine conservation, so the protection and preservation of ecosystems including marine mammals in oceans and seas, is an important or extremely important consideration to 81 per cent of the over 50s that book cruises.
When looking to book a holiday, the travel brand being "sustainability minded and environmentally conscious" is an additional, important or extremely important consideration for a further 80 per cent of the 50-plus market. This demographic actively opts for brands that have environmentally sustainable practices and core values*.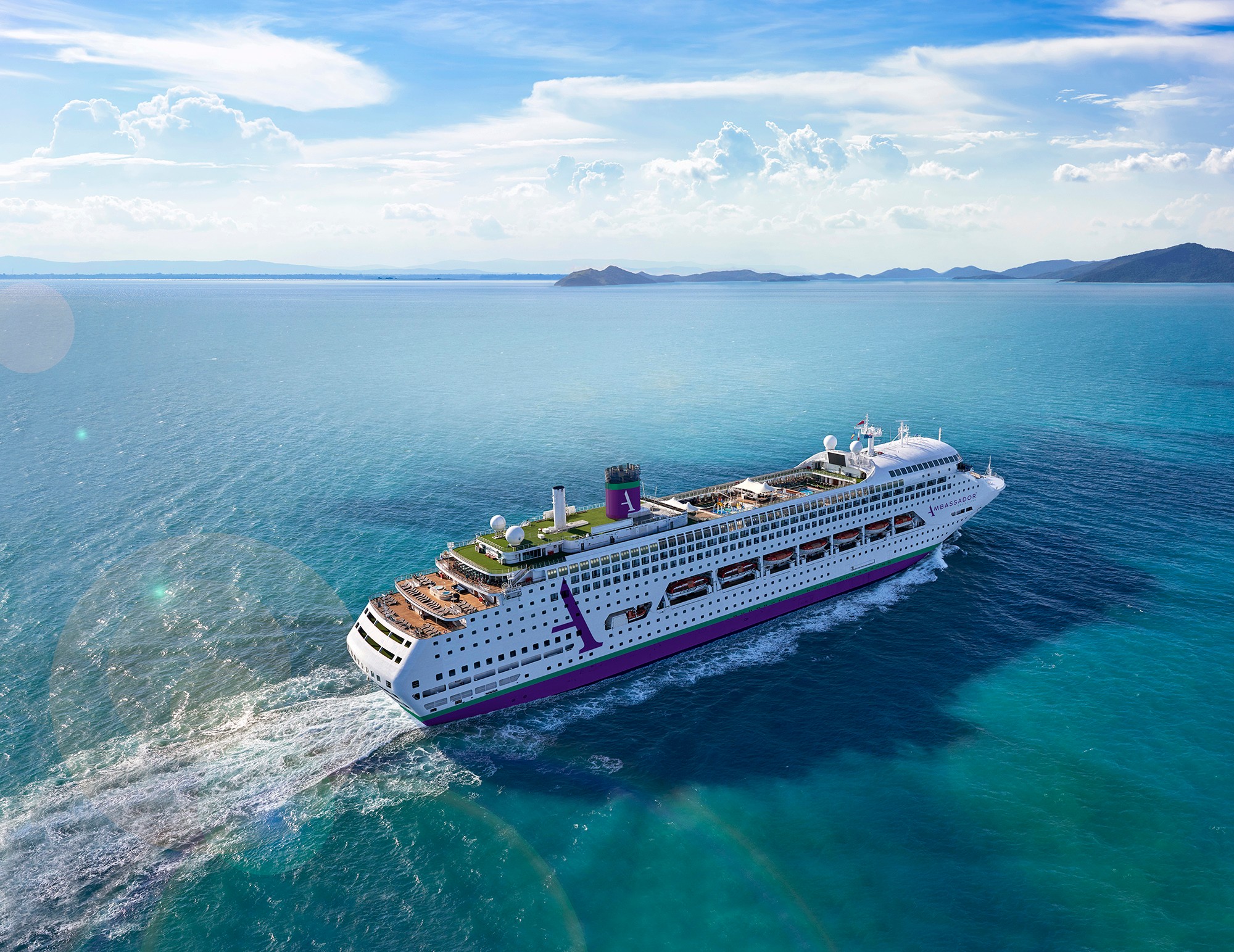 What reaction have you had from guests and the wider sector since unveiling this project?
The reaction has been overwhelmingly supportive. We've had wonderful feedback from the public and booked guests, showing their full support for this pledge, which is encouraging.
We've also received communications from guests in full support of the letter that our CEO Christian Verhounig has written to the Faroese prime minister, prompting change, with is also incredibly reassuring.
*811 respondents. Research conducted on behalf of Ambassador Cruise Line and ORCA, by Rest Less to their 50+ audience.