As its first ship, Ambience, launches, Ambassador Cruise Line CEO Christian Verhounig tells Cruise Trade News how the line intends to engage with travel agents and discusses the possibility of a third ship.
What are the highlights of Ambience's maiden season?
There are various highlights – sailing from our iconic homeport of London Tilbury is one of them. We're the only cruise line offering year-round turnaround sailings from the terminal. It's such an easily accessible port for our guests to get to via various methods of public transport with ample parking.
We're proud to offer ex-UK, no-fly sailings for our guests. This ease of travel also means there's limited queuing, unlike airports, and no baggage limits. Ambience's maiden season also has an itinerary to suit everyone.
There are sailings from two to 42 nights that offer a range of destinations from the British Isles, Norway, Greenland, Iceland and the Mediterranean to further afield destinations such as Canada and Cuba.
How will your destination experiences stand out among the crowd?
To help our guests make the most of their time ashore, a number of experiences have been created. This may be a guided visit to a must-see tourist attraction in an iconic city, a small group experience designed to explore off-the-beaten-track locations, or an unguided transfer to allow guests to explore independently.
Where possible, and in liaison with our local agents and tourist offices, Ambassador Cruise Line is also committed to researching and developing sustainable experiences to introduce during the season.
As part of our national charity partnership with ORCA, we are also sending our booked guests pre-cruise communications advising them not to consume whale and dolphin meat during their destination experiences.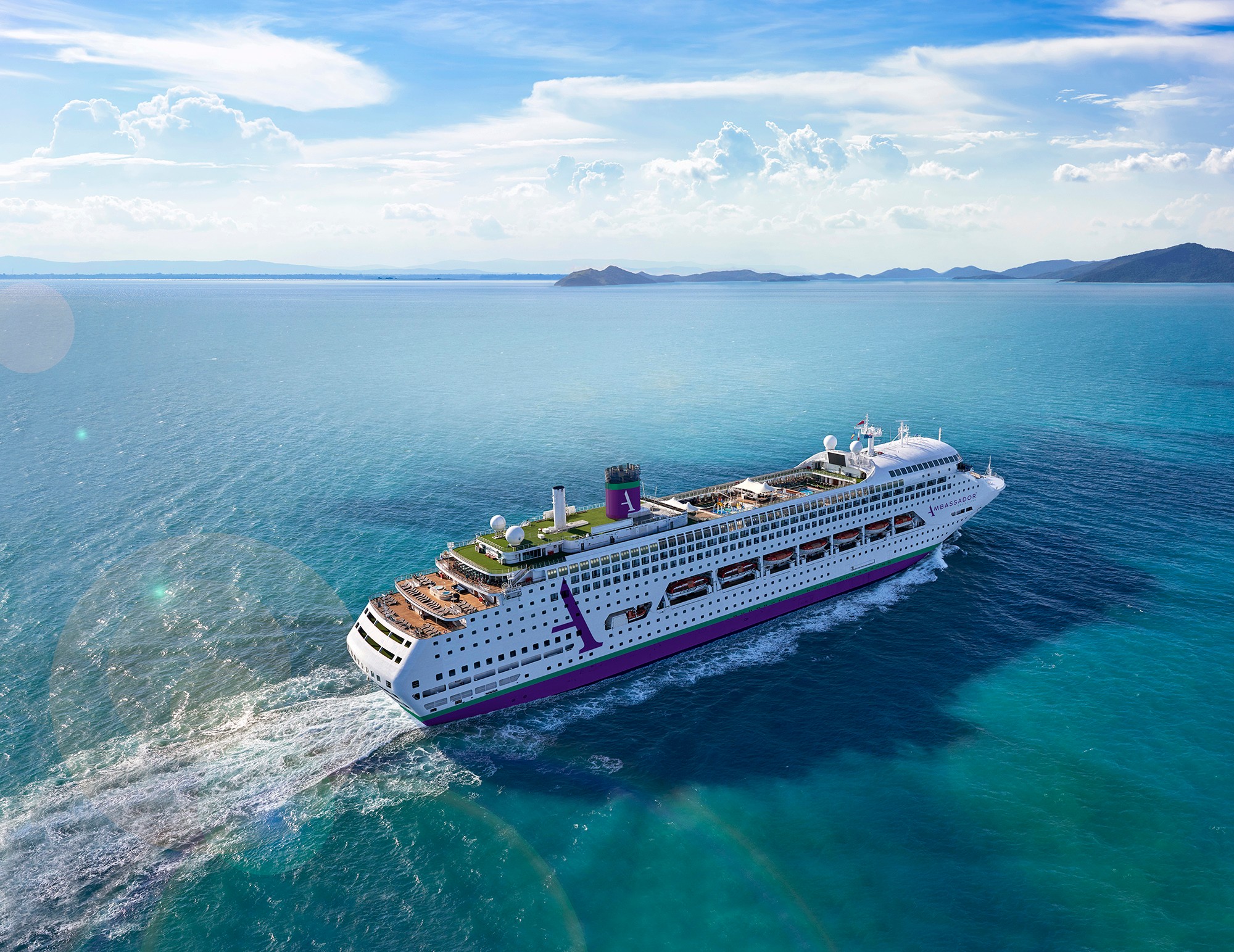 What makes Ambassador's approach to trade relationships unique?
We understand and appreciate the value that our trade partners have, and we fully recognise the potential that they hold now, and as we grow. They're integral to our commercial progression and expansion as a company with their customer networks and extensive product knowledge.
We also fully embrace a multi-channel approach to sales and distribution and our team are always busy building personal relationships. In addition, we're conscious of price parity and we never undercut our agents – we offer a unique financial protection model for agents.
How has the trade reacted to your agent concession scheme, announced earlier this year?
To date, we've had more than 40 concession requests. It's encouraging to see so many agents wanting to experience what we have to offer. Visiting Ambience and being immersed in Ambassador's offering really builds agents' confidence. We've experienced such positive buy-in to the brand since launch.
How do you intend to build trade partnerships moving forward?
There are plans to expand our trade team to offer more one-to-one support. We'll educate through fam trips, introduce online learning programmes and offer cooperative marketing support.
There will be rewards for agents through future booking incentives and competitions, as well as an extensive programme of ship visits on Ambience and Ambition when she arrives in the UK in 2023. We want this to be a collaborative relationship.
In terms of on-board offering, will Ambition differ from Ambience?
For Ambition, we will retain all the core elements that we have on Ambience, including our entertainment programme, bespoke craft classes and bridge. The food and beverage offering may differ slightly to due to the layout and spaces available on board.
Will you expand your itineraries with departures from non-UK ports in the future?
Ambience will sail from London Tilbury and Ambition will offer a summer 2023 programme of regional departures from ports such as Newcastle, Dundee, Belfast, Liverpool, Bristol and Falmouth.
We're always reviewing additional departure ports in the UK that will offer our guests a wider cruising experience and are also looking into potential expansions into other national markets and national departures. There is high demand for what Ambassador Cruise Line is offering in other markets around the world.
Since Ambassador entered the market, you've moved at quite a pace. Should we expect the announcement of a third ship soon?
We have been transparent that we have ambitious growth plans and are always reviewing vessels that may be available to join the fleet. When these opportunities arise, we will announce them. Until then – watch this space.
[SPONSORED CONTENT]