After two years of navigating choppy seas, the latest figures revealed by CLIA UK & Ireland show that the UK cruise industry is in good shape. Kaye Holland reports.
The results of a CLIA survey of 500 British travellers have been revealed. Here, the association's UK & Ireland MD Andy Harmer and chairman Ben Bouldin share the top takeaways and the current state of play in the UK cruise industry.
What are the standout points raised from the survey?
Ben Bouldin: Well I guess the most obvious talking point is that British and Irish holidaymakers took 1.7 million cruises last year, up from 479,000 in 2021.
That's a really good number and reflects the dramatic pace with which the cruise industry has returned to service.
If you think about it, we weren't really fully back up and running last year, and even when we were back up, there were a set of protocols – a certain amount of inventory – so we weren't running with full ships.
As the world normalises, I am optimistic that, once we get data for 2023 and 2024, the cruise industry will surpass previous highs of 2.1 million. And of course, the other thing is all the fantastic ships coming into service.
The other interesting thing that came out from the survey was that 2022 was very much dominated by Europe – I suspect because people wanted to play it a bit safer and sail closer to home.
Andy Harmer: We are pleased with the results. What we have been saying for a couple of years has now been confirmed by the data.
I have always said that there is a cruise for everyone and I think that the diversity of customers is now coming to the fore.
The awareness of cruising has really increased over the past few years in a positive way.
The propensity of people trying their first cruise has also reached record levels.
For travel agents, there has never been a better time to sell a cruise. The cruise industry never stands still – there really is something that can excite every customer.
Did the survey throw up any surprises?
BB: There was nothing I wasn't expecting to see but I am definitely excited to see the growth in people who hadn't previously considered a cruise doing just that.
For a long time, there was a lot of work done but it always felt like we were mining a small community that already knew about cruise. It was almost like a secret – people who cruised didn't tell anyone else.
Now, there is an awareness of cruise thanks to the huge credibility we built during the pandemic with the government and consumers.
Added to this, we have just seen a wave period where cruise lines spent more on above-the-line marketing than ever before – cruise is out punching other parts of the travel sector. The cruise industry isn't just talking the talk, it is walking the walk.
AH: I am not sure about surprises but what I am least surprised about is how important Europe is as a cruise holiday destination.
Brits have a longstanding love affair with the Mediterranean because it's close – you can hop on a short flight or sail out of a UK cruise port – and the choice of ports is incredible with so many different experiences on offer.
Northern Europe is also now coming into its own. There's been an appreciation in many different places of the value that cruising brings to destinations, particularly after the pandemic.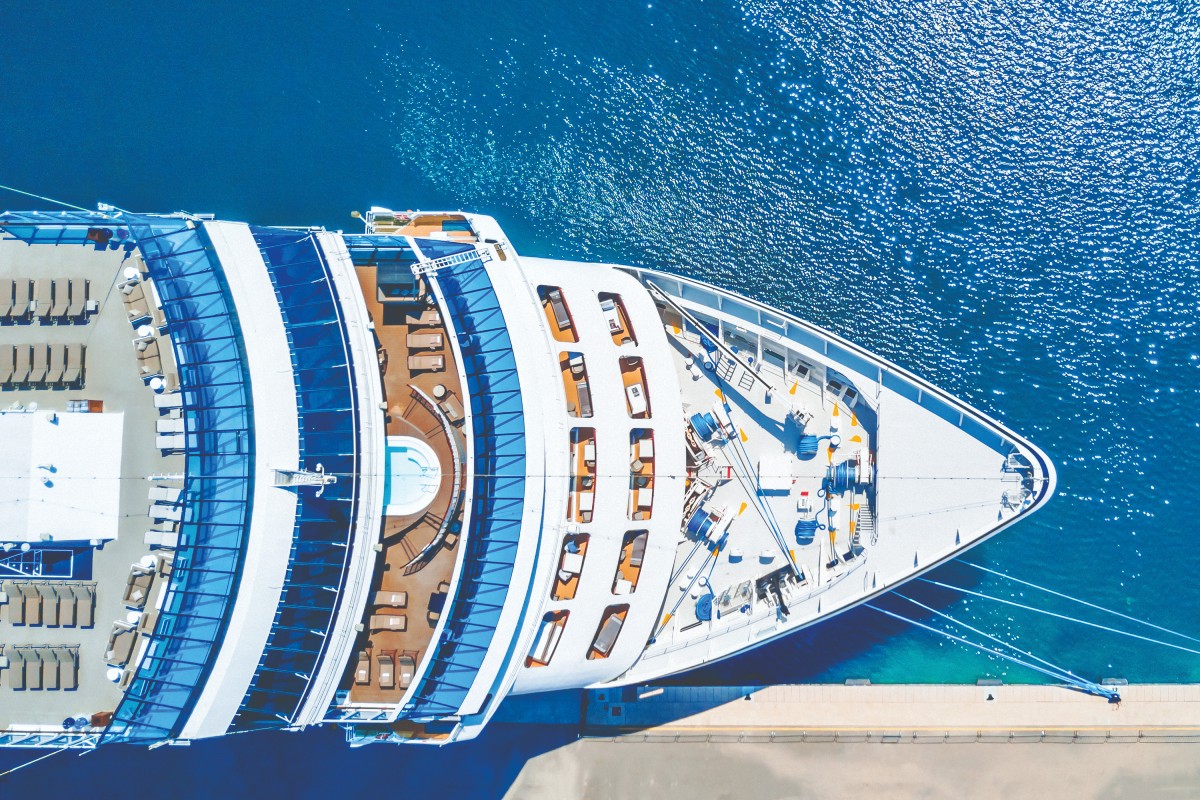 Looking ahead to the rest of 2023, what initiatives and activities does CLIA have planned?
AH: There will be a few announcements in a couple of weeks when we have our main conference but one thing that is great about CLIA is that we have lots of people feeding in opinions, ideas and suggestions.
Increasingly we will look at showcasing destinations and different segments within cruise.
Furthermore, we recognise hybrid is the way forward but we will also continue to stage in-person events.
BB: We will continue to protect the industry and build the relationships developed with the government. It would be a travesty not to continue to build momentum having made such a material change during the pandemic.
And, of course, while the pandemic is hopefully behind us we now have the journey to carbon neutrality by 2050.