It's been all go for Ruth Venn since she took over as director of sales at P&O Cruises, and there's plenty more to come in the next few months, as she tells Gary Peters.
The enthusiasm is plain to see, and hear in the words, as P&O Cruises director of sales Ruth Venn discusses her initial few months in the job and what's to come for the brand over the near future.
"It's been really exciting," she explains. "Coming in at a time of connecting again with our partners, there have been opportunities to move back to face-to-face communication.
"We're in a good place at the moment and we're starting to plan for 2023. For the first time in a long time, we can have a much more strategic approach, with fewer unknowns.
"We've had some strong messages to push out to agent partners, thinking about how we build on what has been working and how we can do more of it."
One of Venn's key priorities has been helping the line adapt to the changing landscape of the agent world. For example, there are "more homeworkers, so we need to think about how they can log on and have bitesize content, accessible when they need it – it's not necessarily as structured as before", says Venn.
She adds: "We have short videos and some quick tips that we can provide. It's a variation of the tools available, but also flexible in terms of how the agent would like to learn."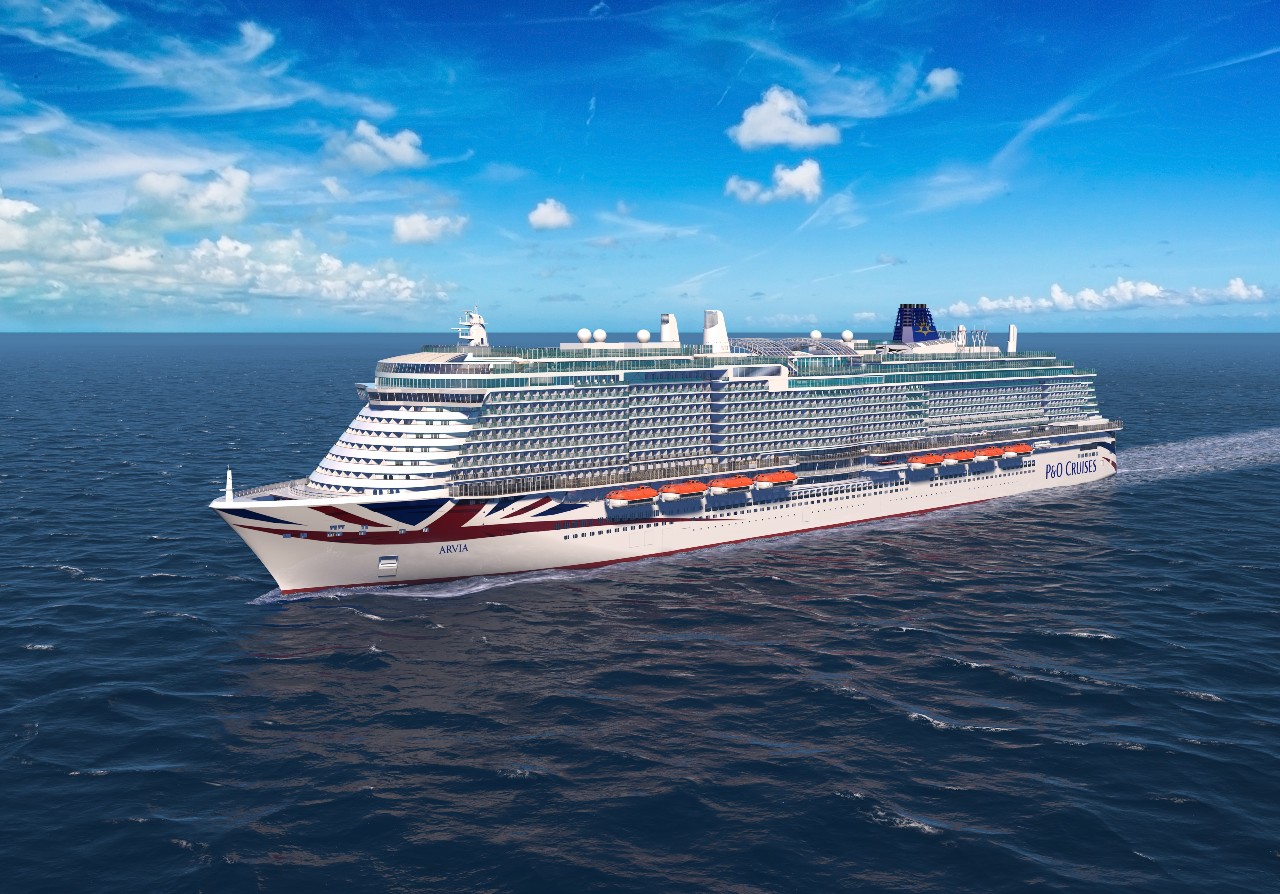 Arvia joining the P&O Cruises fleet
An increase in learning opportunities is no surprise given that, come December, the line will celebrate the launch of its new ship.
The 5,200-guest Arvia, a sister to Iona, will launch with a maiden 14-night Canary Islands voyage, taking the fleet to seven ships and representing the next stage in the line's growth plans.
In late August, P&O Cruises revealed the ship – to be powered by liquefied natural gas – will feature more than 30 places to eat and drink, with new menus by Local Food Heroes, Shivi Ramoutar and José Pizarro. Arvia will also be home to new restaurants created exclusively for the ship, including Green & Co feat. Mizuhana and 6th Street Diner.
Elsewhere on board, there will be what the line says is the first escape room experience at sea, called Mission Control. This will combine "an escape game with multimedia simulation and a live-action story", according to a statement.
One particular highlight – or at least something that P&O Cruises hopes will appeal and attract new guests – is the partnership to host Greatest Days – The Official Take That Musical, on board. The ship will be the only place in the world to watch the show, which is an adaptation of the West End musical The Band, featuring the songs of Take That.
There is also an exclusive partnership with Tidal Rum, which will create a unique rum blend for Arvia's Caribbean sailings. The rum's maiden production will take place on board the ship in the first rum distillery at sea.
"Innovation is key," says Venn. "The launch of Arvia brings new concepts to the brand, and she is what we call our sunshine ship, sailing in and out of the Caribbean and then doing western Mediterranean itineraries.
"Once people have been on board they will want to come back again. It's about how we keep pushing that innovation forward."
Hitting the ground running
The launch of Arvia gives P&O Cruises an obvious place in which to hang its hat, spread its message and increase bookings.
This does, at the time of writing, come against the backdrop of the cost-of-living crisis and rising bills for households, but Venn is confident cruise demand will hold up.
"Value for money and what's included in the price of a cruise holiday with P&O Cruises, those messages seem to be resonating with guests at the moment," she says. "For 2023, we're in a strong place and hope to hit the ground running as we go into wave.
Venn continues: "As we know, wave is such an important selling phase, so we're looking at how we continue to innovate, how we can bring training to life, making sure agents are aware of our campaigns and that we're present, available and listening to their needs."
The cruise sector "feels positive", she says, and there's nothing like the arrival of a new ship – a sunshine ship, no less – to warm the hearts of agents.