P&O Cruises has held the coin-laying ceremony for Arvia, its next LNG powered ship.
The event took place at the Meyer Werft shipyard in Papenburg, Germany.
Specially selected Barbados coins were placed under the block before the block was then lowered onto the coins.
P&O Cruises president Paul Ludlow said: "This is yet another landmark in P&O Cruises new-build history.
"Arvia will be our second ship to be powered by LNG as part of P&O Cruises' ongoing commitment to sustainable travel. Other world-class environmentally friendly innovations include shore power connectivity and the latest technology for its four main engines.
"Our guests will enjoy holidays on Arvia, as they have done and continue to do on Iona and on the other ships in the P&O Cruises fleet.
"They will holiday in the Mediterranean in the summer and in the warmth of the Caribbean throughout the winter as Arvia will be our 'sunshine' ship.
"The coins that are laid under Arvia's keel today will be the embodiment of that warmth and sun as they are currency from our winter homeport of Barbados, an island which has had a special place in our heart for over 20 years."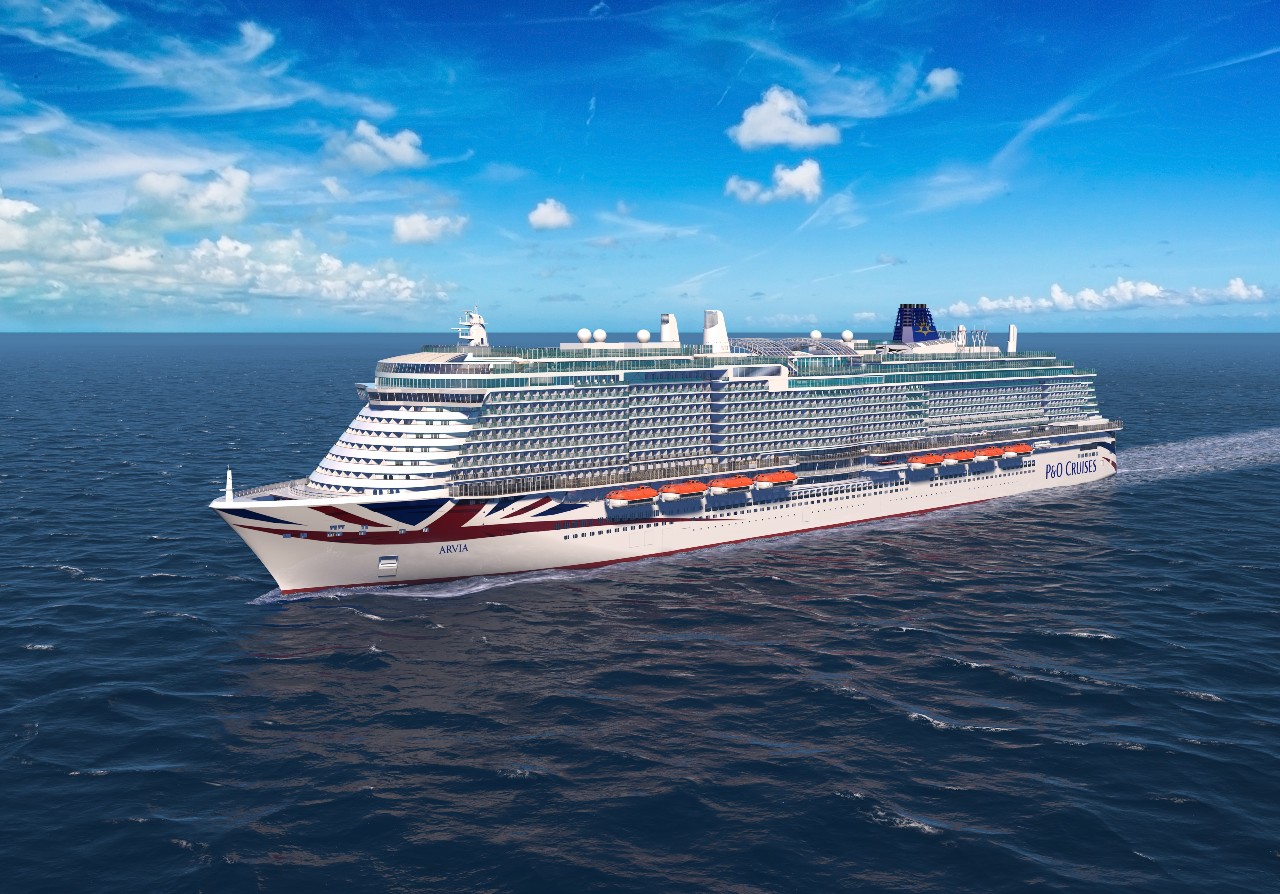 P&O Cruises' Arvia to sail in 2022
Arvia – a sister ship to Iona – will be delivered in December 2022 and will sail its maiden voyage to the Canary Islands, followed by a winter season in the Caribbean.
Caribbean itineraries will run from January to March 2023, with itineraries ranging from 7 to 22 nights.
Back in October 2021, P&O revealed that the ship will be captained by Robert Camby, who joined the P&O Princess Cruises Cadet programme in 1995.
The ship will feature 16 decks, with on-board facilities such as the altitude skywalk, a swim-up bar and infinity pool, as well as new experiences and restaurants.