Norwegian Prima, the first of six vessels in a new class of innovative ships for Norwegian Cruise Line (NCL), has now been christened, signifying the start of a new era for the cruise line with a history of breaking boundaries.
She's barely touched water, yet Norwegian Prima has already made history by becoming the first major cruise ship to be christened in Reykjavik, Iceland.
The first ship in NCL's Prima class is a true feat of engineering, taking the essence of what the line does well on its other ships but elevating the guest experience to a new level, starting with the ceremony in Iceland.
A splash of pop royalty
All ship christening ceremonies are special, but NCL upped the ante for Norwegian Prima as the ship's godmother, pop superstar Katy Perry, wowed guests with a special performance in Reykjavík.
Speaking earlier this year, Perry said: "My most favourite way to vacation with my family is on the water. Every morning that you wake up, you get to experience an incredible new view."
"I love that I get to christen her with my good vibrations, and I'm so excited for this new, beautiful, high-end, high-tech ship to take the seas, and provide once-in-a-lifetime vacations for so many families."
A number of travel agents also joined the christening sailing, experiencing all that the ship has to offer, enabling them to take that information home to boost their NCL sales. Speaking of sales, Norwegian Prima has proven to be a big hit with cruise fans, evidenced by record-breaking bookings during her first week of sales back in 2021.
Norwegian Cruise Line president and CEO Harry Sommer said: "Every aspect of Norwegian Prima, from bow-to-stern, was conceptualised with the guest in mind. With this world-class ship, we are providing our guests with more wide-open spaces, elevated service, thoughtful design, and a variety of experiences that go beyond expectation."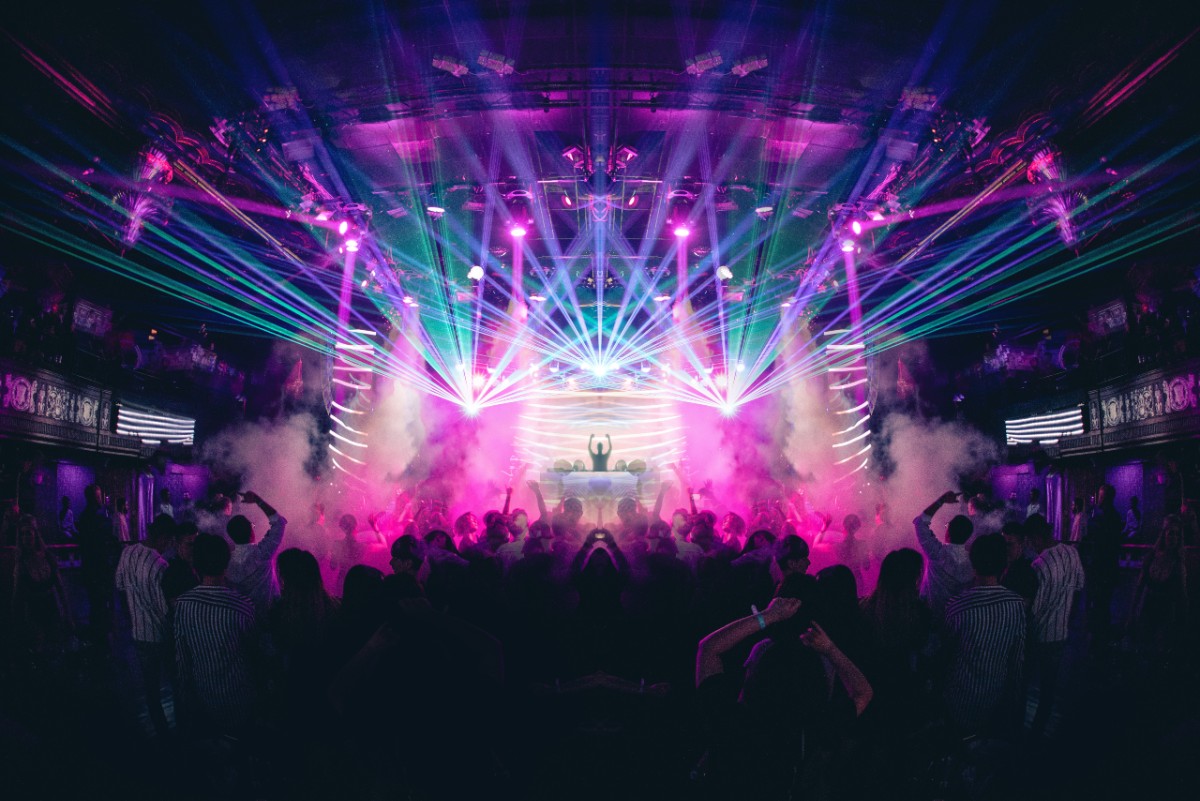 Get ready to be entertained on Norwegian Prima
Norwegian Prima has been designed to elevate every expectation, not least with her entertainment.
Norwegian Prima's headlining act is none other than Tony Award-nominated Summer: The Donna Summer Musical. Showcasing the story of Donna Summer's rise to fame, the Broadway sensation shows the star at three of the most pivotal stages of her career: Diva Donna, Disco Donna and Duckling Donna.
What's more, the 85-minute musical will be performed at the Prima Theatre & Club – the first venue in the world that transforms from three-story theatre to spectacular Vegas-style nightclub, allowing guests to become part of the show and dance along to the hits.
Guests can also indulge in the interactive LIVE on NCL gameshow experiences, such as The Price is Right LIVE on NCL, and Supermarket Sweep LIVE on NCL.
For those keen to keep the party going, the Sensoria venue provides clubgoers with a sensational experience, says NCL, where guests can dance late into the night accompanied by a multi-story video wall, show-stopping special effects and cutting-edge lighting.
The fun doesn't stop there, as Norwegian Prima also features the largest and first ever three-level racetrack at sea. Prima Speedway is bigger and better than the current racetrack on Norwegian Encore, pushing the adrenaline to the next level with 14 turns as 15 drivers simultaneously race on the open ocean.
If that wasn't enough, The Drop debuts as the industry's first freefall dry slide, where guests can experience a 10-storey plunge reaching more G-force than an accelerating F1 car.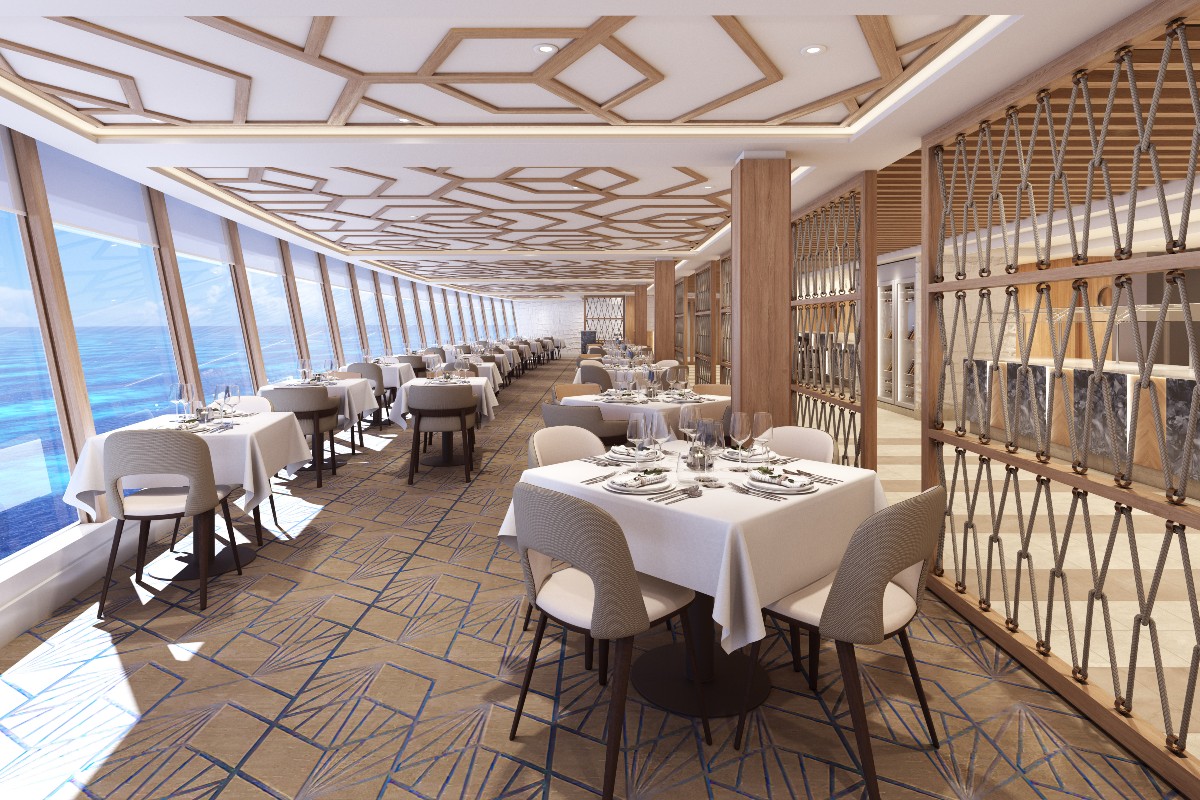 New dining experiences await
After all that excitement, guests need some suitable refuelling – and they are in luck, as Norwegian Prima has nine new culinary and bar venues. There is the Mediterranean seafood specialty restaurant Palomar, and Hasuki, the line's take on the traditional "hibachi-style" of dining.
Sushi house Nama also offers elevated sushi dishes prepared by master chefs, while the main dining room Hudson's has been redesigned, as has the Commodore Room.
As for beverages, a key highlight is the Metropolitan Bar. This is part of Norwegian Cruise Line's Sail and Sustain programme, and includes zero-waste cocktails prepared with surplus ingredients, as well as a sustainable spirits menu and biodynamic wines.
Elsewhere there is the Belvedere Bar, a new cocktail lounge with crafted cocktails and a modern take on classic drinks, and Soleil Bar, located at the aft end of Indulge Outdoor Lounge on Ocean Boulevard, NCL's expansive oceanfront promenade, where guests can sip alongside the sea.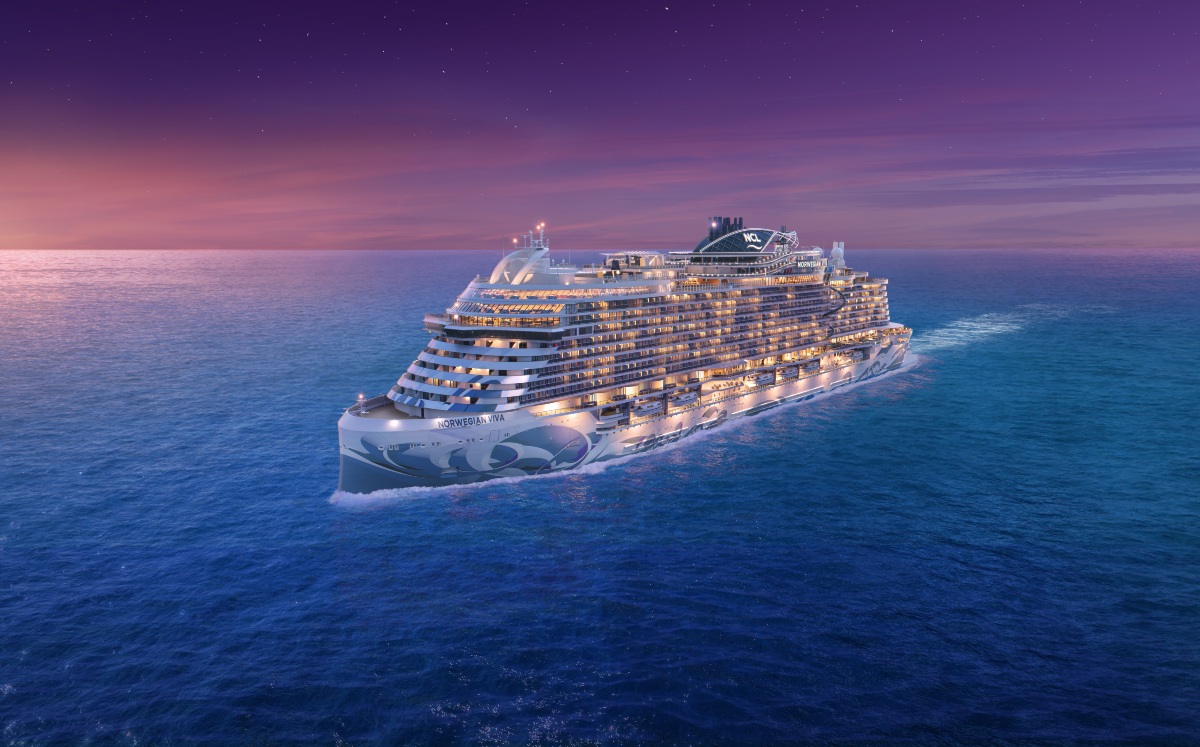 More Prima-class ships to come
As for some of the destinations that Norwegian Prima will sail to, following an eight-day inaugural voyage, sailing to Amsterdam she will explore Northern Europe on an 11-day itinerary from Southampton between June-August 2023, calling at the likes of Amsterdam, Bergen, Norway, and Akureyri, Iceland.
The ship will also offer a seven-day Caribbean: Great Stirrup Cay & Cozumel voyage, with highlights including Ocho Rios and the Dunn's River Falls.
Norwegian Prima will be followed by the launch of Norwegian Viva in 2023, with four more ships scheduled after that. Norwegian Viva had her float out ceremony in August, at which Sommer explained: "The float out of Norwegian Viva has been much anticipated and it's an incredibly proud day for us all."
"As our 19th ship and the second in our innovative Prima class, Norwegian Viva continues to represent our ongoing commitment to giving guests the best holiday experience imaginable."
"With Norwegian Viva's name meaning "to be alive", and her motto being 'live it up', we simply cannot wait to put this into practice and welcome guests on board soon for the vacation of a lifetime."
When she launches, Norwegian Viva will feature a redefined The Haven by Norwegian, the line's ship-within-a-ship concept, as well as Ocean Boulevard, an outdoor walkway that will wrap around the entire ship, and more.
[SPONSORED CONTENT]