Despite ongoing uncertainty around Brexit and the potential threat of a financial crisis looming, it seems that the travel and cruising sectors should not be too downcast as going abroad is the number one priority for Brits this year.
And with experiential holiday experiences continuing to be the most popular among millenials, this can only be good news for the cruise industry, which has tapped into this ongoing trend by launching new adventure, expedition and culturally-driven cruises.
According to a recent poll conducted by peer-to-peer currency exchange WeSwap  – which commissioned nationally representative research across a sample of more than 2,000 adults to find out just how much the priorities of travellers have changed – 63% of Brits (or 18,697,682 of the population) say travelling comes first over all other expenditures.
This statistic goes hand in hand with a recent survey conducted by OnePoll, which highlighted how those aged 18 to 37 are more focused on spending their money on memorable things to do rather than possessions which hold no memorable value.
Stephanie Meyer-Scott, Head of Product Marketing at WeSwap, comments: "The experience economy is going from strength to strength, our research finding that, when planning their holidays, Brits are far more concerned with the memories they will make than the thread count of their hotel's beds."
She continues: "People are more focused on taking part in activities beyond the traditional excursions, looking to enhance their experience with ones tailored to preferences like thrill-seeking or wellbeing."
To cater to this burgeoning trend, cruises lines have expanded their facilities significantly over the last few years to include cultural excursions and adventure activities, and there has been a steady rise in the number of expedition vessels being launched. This includes Hapag-Lloyd, which launched Hanseatic INSPIRATION in October which has been tailored to an English-speaking market, and Silversea, which launched its first expedition world cruise earlier this year.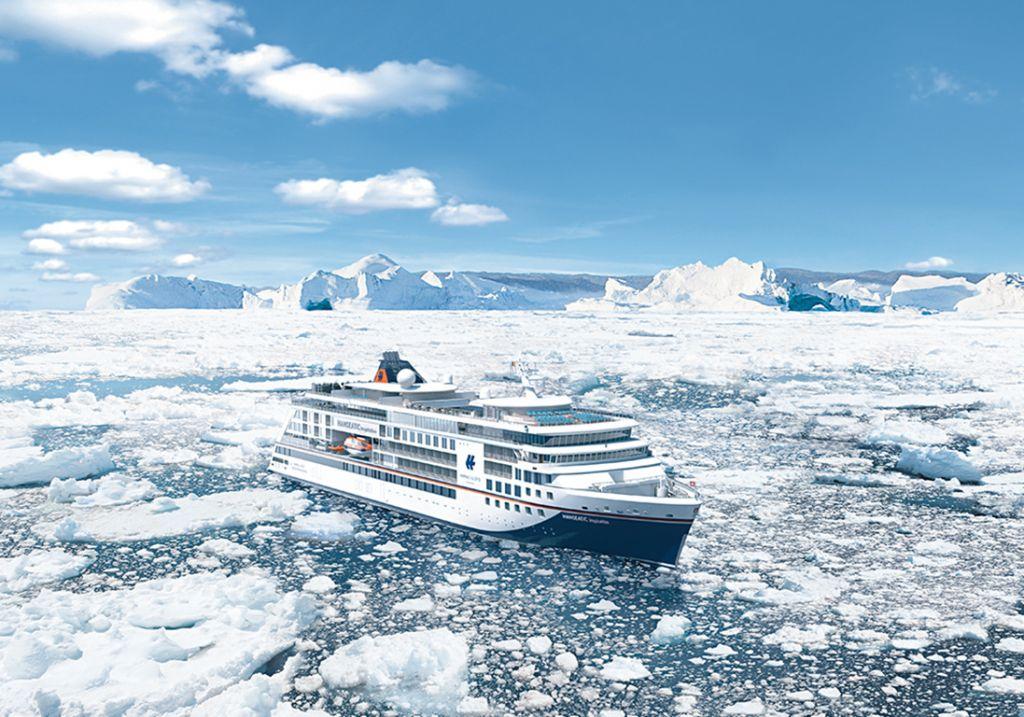 Commenting on this, Peter Shanks, MD of Silversea, UK, Ireland, Middle East and Africa, says: "The more that programmes like Blue Planet and Our Planet showcase the incredible wonders of our world to people, and what it offers in terms of wildlife and nature, the more demand there is to see and experience them, away from the traditional sun and sea holiday. They are all accessible – and with Silversea, the ability to combine ultra-luxury with adventure in order for people to travel deeper is a jackpot for our Travel Agent Partners.''
3,780,972 of Brits, or 8% of the population, will also choose a holiday destination based on cultural festivities they can take part in during their travel dates, according to the poll. This is something travel agents should take into account when offering cruises to popular cities during key cultural events.
With this shift in what people are looking for, CLIA's UK & Ireland director Andy Harmer believes agents need to talk more about experiences in order to appeal to potential clients: "Cruise lines are increasingly focussing on delivering extraordinary experiences, both onboard and ashore, for their guests. When selling cruise, we should change our language to focus on these experiences, rather than focussing too much on 'maritime language'. For example, instead of talking about the traditional cruise aspects such as how many decks and cabins a ship, travel agents could describe what a cruise holiday offers in terms of experience, from onboard activities and entertainment options to the destinations ships visit and the unique shore excursions."
With so many new activities, experiences and cultural programmes being launched this year in cruising, it provides exciting opportunities for travel agents to target new clients.