Clients that set sail on an ocean cruise as a single traveller certainly won't be alone, as Jeannine Williamson explains.
Cruising is one of the best holidays for solo travellers, offering a safe environment to sail to the four corners of the globe with like-minded shipmates. With the number of single cruisers on the rise, there is far more choice when it comes to dedicated cabins, social gatherings and itineraries where single supplements are waived or significantly reduced.
At one time lone travellers were mainly widows or widowers, and while they still make up a large section of the market there are now plenty of options for younger, active passengers who can also opt to share cabins to keep down costs.
CLIA UK & Ireland director Andy Harmer says:  "Over recent years the number of people choosing to set sail on their own has risen significantly. Offering both space for solitude and opportunities for social interaction, cruise holidays are a fantastic option for solo travel.
"As such, cruise lines are breaking down the barriers that may prevent people taking a cruise by themselves with the addition of more solo cabins, waiving single supplements and providing dedicated social events."
Friendly small-size ships
Saga Cruises and Fred Olsen Cruise Lines both have a loyal following of mature cruisers on their smaller-sized ships, which offer excellent facilities for passengers travelling alone.
Saga's first-ever new 999-passenger ships, Spirit of Discovery and Spirit of Adventure – the latter launching in summer 2020 – have 109 dedicated single cabins. They are spread throughout all stateroom grades and, in common with all guest rooms, each one has a balcony.
The line's chief operating officer Nigel Blanks says: "Cruising solo can be a great way to travel. Getting to see the places you've always wanted to, without having to think about what friends, partners and family would want can be really liberating and, of course, it's the perfect chance to get some well-deserved 'me time'.
"At Saga we ensure our cruise itineraries and activities always have something really special for those choosing to travel solo, giving people opportunity to meet and make new friends."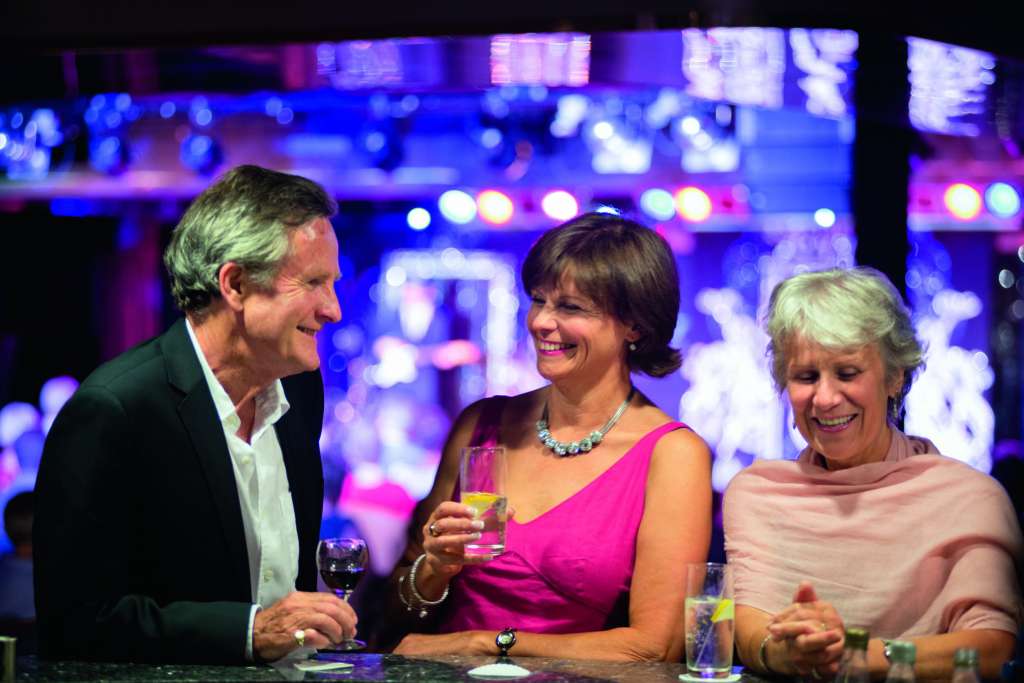 Also offering one of the industry's highest ratios of single cabins – including interior, ocean view and suites – Fred Olsen's fleet of four ships provide a welcoming, friendly environment. This year a total of 12 per cent of passengers were solo guests, an increase of 9 per cent from 2018.
"We know that solo travel can be a daunting experience, particularly for those who have never travelled on their own before," says the line's head of sales Geoff Ridgeon. "With that in mind, we strive to deliver the best possible experience for solo travellers, ensuring that being single or unable to travel with a companion need not be a barrier to seeing the world.
"Our crew work hard to ensure that those travelling alone do not feel alone. Once on board, solo travellers will find events designed exclusively for them to help them get to know others also holidaying by themselves."
Fred Olsen offers regular single promotions, including no single supplement offers, and the line is so confident that solo travellers will enjoy cruising they are covered by the 'Enjoyment Promise', which guarantees that if anyone finds the experience is not for them within 48 hours the line will pay for their return flight back to the UK and refund the total cost of the cruise.
There's also an increase in solo options in the river cruise segment. Riviera Travel, for example, offers no single supplements on selected cruises and departure dates and has a solo travellers forum for guests to interact before they travel.
Riviera Travel national sales manager UK & Australia Thomas Morgan​ says: "Our solo offering is ever increasing with Rivera Travel offering more dedicated solo departures in 2020 than ever before.
"All of our solo river cruises are single supplement free on every deck, we also offer a number of no single supplement cabins on all of our river cruises throughout the season."
Emerald Waterways, meanwhile, has extended its no supplement offer on a range of European river cruises, including the eight-day Sensations of Lyon & Provence cruise and the eight-day Majestic Rhine voyage.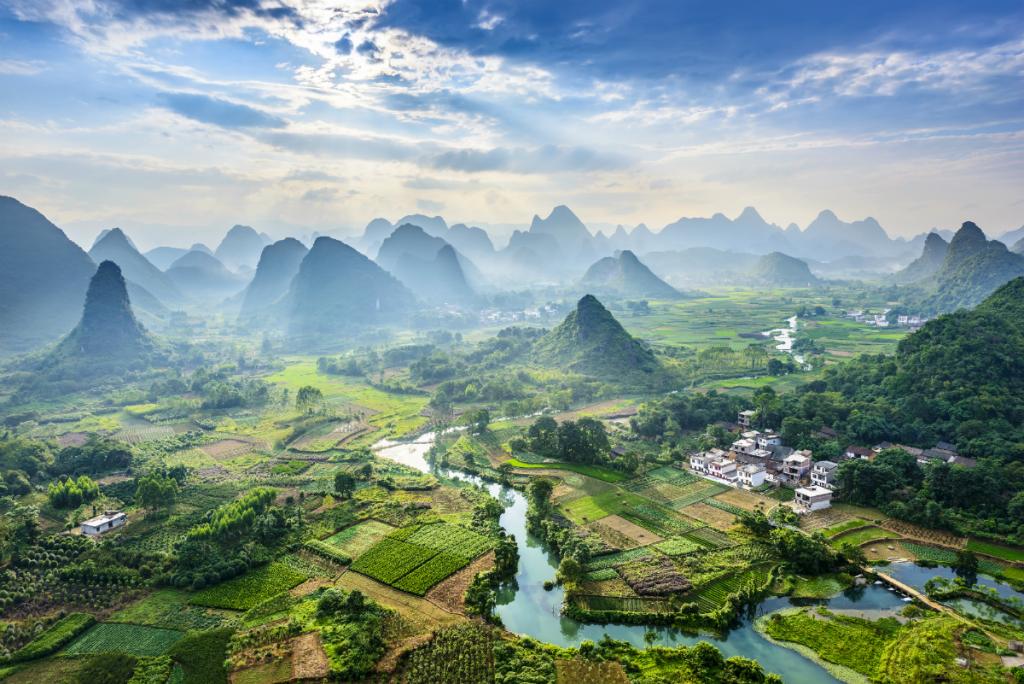 Cool cruises
In 2010, Norwegian Cruise Line pioneered the concept of contemporary solo cruising when it became the first line to build staterooms and lounge areas specifically for single cruisers. The studio cabins have full-size beds and a cool decor and NCL offers meet-ups for solo cruisers. Some ships host pub crawls and there's always a Friends of Dorothy happy hour for LGBTQ passengers. There are also reduced single supplements for regular staterooms on selected sailings. 
For luxe-loving clients Crystal Cruises offers some of the lowest solo supplements for singles to stay in double occupancy cabins, starting from 30 per cent as standard and dipping as low as 10 per cent on selected sailings. There are ambassador hosts on every cruise to serve as dance partners, dining companions and shore excursion escorts and solo passengers can also opt to join hosted tables to meet new friends over dinner.
Fellow upmarket brand Silversea also welcomes solos with single supplements starting at just 10 per cent above Silver Privilege Fares. Every voyage includes a Champagne welcome reception and a daily solo travellers' get-together to make it easier to meet and mingle with other guests.
For clients that are younger, active and adventurous, wildlife cruise and expedition specialist Wildfoot Travel has a range of itineraries with no single supplements if solo cruisers are willing to share a cabin with a carefully selected same-sex passenger. A similar policy is adopted by G Adventures on its 134-passenger expedition vessel G Expedition, where the small-ship atmosphere and communal dining makes it easy to meet new people.
Whatever the final choice, there are plenty of welcoming lines for clients looking to set sail by themselves.
Itineraries
Norwegian Cruise Line
A six-night Greek Isles from Venice round-trip Venice cruise on Norwegian Dawn departing 9 August 2020. Prices from £871pp, cruise only, 0333 241 2319, ncl.com
G Adventures
An 11-night Antarctic Explorer round-trip Ushuaia expedition cruise on G Expedition, departing 21 November 2020. Prices from £5,999pp sharing a triple cabin, cruise only, 0207 313 6953, gadventures.com 
Saga
A seven-night Norwegian Canvas round-trip Dover cruise on Spirit of Adventure, departing 21 September 2020. Prices from £2,938pp including chauffeur service up to 250 miles, selected drinks and tips, 0800 074 8021, sagaagents.co.uk
Selling tips: Solo cruises
• Lines are reducing single supplements
• Solo-friendly itineraries to suit all ages
• Dedicated single cabins across all categories
• A cruise offers one of the safest environments for single travellers
• The chance to make new friends