The cruise industry has long sought to attract younger people, but as the sector emerges from the immediate difficulties caused by the pandemic, what needs to be done to change opinions? Gary Peters investigates.
Let's be honest, it's not uncommon to hear those dreaded words: 'cruise is for old people'. Whether it's from colleagues, family members, friends, or potential clients, it's a belief that has long dogged industry executives and agents trying to widen their customer base.
That's not to say, however, that cruise is shying away from such opinions. In fact, what industry leaders are trying to get across is that cruise can be everything to anyone, regardless of age, demographic, interests and any other parameter that defines people.
It's a mission rooted in one key reason: get a younger person hooked on cruise now, and, in all likelihood, they will come back again and again.
This undertaking is also one that will never truly end. New generations will emerge and new strategies will be needed to entice them to jump on a ship. But, looking at the here and now, what is the pathway forward?
Opportunities for growth to attract new passengers
Data from a CLIA survey in May this year paints a promising picture when it comes to Gen X and millennials. For past cruisers, the survey shows that enthusiasm for cruising is high, with 82 per cent of Gen X respondents and 85 per cent of millennials likely to cruise again in the next few years.
For those who have never cruised, 62 per cent of Gen X and 71 per cent of millennials are likely to cruise in the next few years.
Responses were gathered from eight countries – the UK, US, Canada, Australia, Germany, Italy, France and Spain – with 4,000 respondents, all international holidaymakers over 18 years old.
This builds on findings from CLIA's 2020 State of the Industry report, which reported that more than 66 per cent of Gen X and 71 per cent of millennials have a more positive attitude about cruising than in 2018.
One reason for the uptick could be the innovation that has swept across the sector in recent years, whether it be new on-board technologies to streamline and personalise the cruise experience – such as Princess Cruises' OceanMedallion – exciting service developments like the humanoid robotic bartender on MSC Virtuosa; on-board activities from rollercoasters to virtual reality gaming; deeper dives into local cultures; authentic, destination-inspired cuisine, and much more.
Indeed, new lines have also launched, such as Virgin Voyages. A spokesperson tells CTN: "While our cheeky demeanour and on-board happenings certainly lend themselves to a millennial audience, our voyages were truly designed for the young at heart. We've gone the extra mile to create an inclusive environment that speaks to avid cruisers and newbies alike."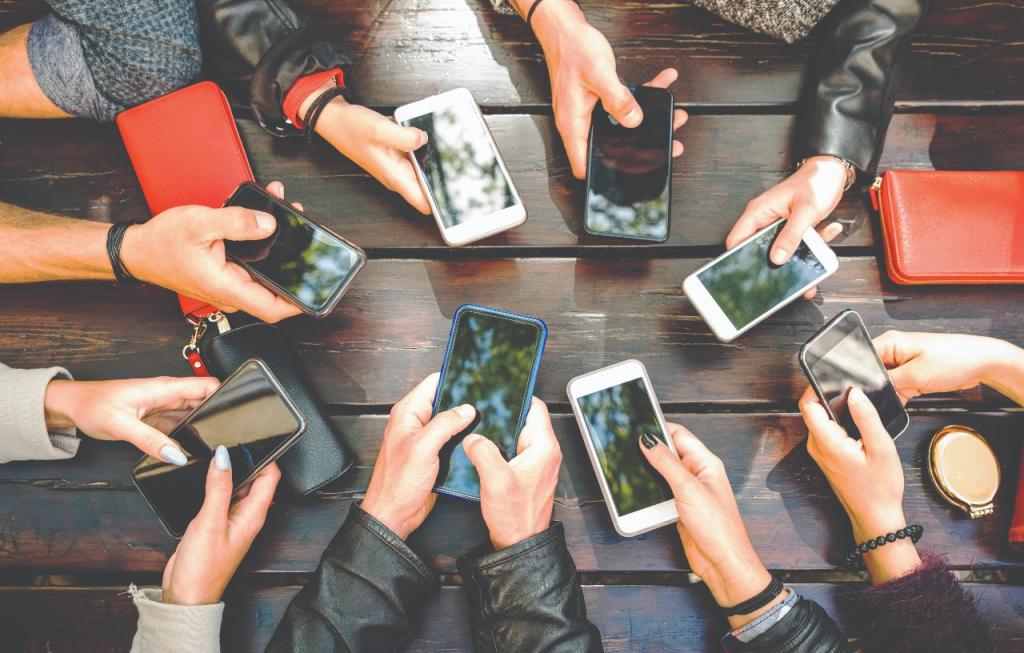 Using social media to target clients
Nevertheless, "millennials are under-targeted in cruising and yet represent such an opportunity for growth", says University of Suffolk tourism and cruise researcher Jennifer Holland.
"They want such different experiences and won't be content with the usual Caribbean beach cruise image," she adds. "They are also more willing to travel again after Covid, so represent a great opportunity for the cruise industry to restart operations in the regions where there is hesitancy."
These audiences need to be "treated as first timers with a difference", says Accord Marketing strategy director Jasman Ahmad. "In recent years, growth in the number of ocean cruise passengers from the UK and Ireland has come mainly from older travellers.
"As a result, the average age of the ocean cruise passenger is now around 57, which has led to younger generations feeling more and more disconnected."
One such different marketing strategy – and a way to establish a connection – is social media. The industry should "recognise the importance of the selfie", says Holland, and "use iconic, Instagram-worthy images in marketing to show how unique and amazing cruise destinations and the ships can be".
Truc Le, associate lecturer in the Department of Tourism, Sport & Hotel Management at Griffith University, agrees, believing that younger generations are "more likely to be influenced by high-profile bloggers, influencers, and instagrammers", adding: "[Social media] should be one of the top priorities for cruise marketers when attracting younger generations."
Many lines have recognised this, investing in more active social content and utilising the power of video to expand their reach. Take Carnival Cruise Line, for example.
The line's senior director of brand and advertising Jayne Andrews tells CTN that the line continues to "hone our marketing efforts to reach younger cruisers who tend to utilise social media to a greater degree for travel research and promotion".
The key is in providing information of substance. Expedia president of cruise Matthew Eichhorst explains that "the three most important aspects our younger customers value are cleanliness, contactless, and eco-friendliness".
Results taken from Expedia's Traveller Value Index report demonstrate that younger cruisers determine their booking preferences on cleanliness above all else, "suggesting that cruise companies need to continue providing detailed information on all elements of Covid-19 safety measures to travellers in order to rebuild their confidence and harness young demand", Eichhorst adds.
What about the experience of younger cruisers themselves? Matthew Gilbert, who runs the Cruising with Matthew YouTube channel, took his first cruise when he was six years old. Now 24, he's travelled far and wide on ships. "I've taken several of my friends and they have all been blown away by the facilities on board and the experience as a whole," he says.
"Jumping ship (pun intended) to cruising is quite intimidating to a new cruiser," he continues. "The huge range of information cruise lines have on offer can be quite overwhelming so streamlining this advice would be hugely helpful.
"Advertising may need reconsidering as a good number of images and videos from cruise lines show couples or younger families and mostly skip people aged 20–30 years old. Therefore, this may perpetuate the idea that 'I'm not the right person to cruise'."
How important is the cost of cruising?
Reaching younger audiences is one thing, but what about the element of cold, hard cash? Finances for many are tighter than ever due to the economic disruption caused by Covid-19, and while there is evidence to support the theory that holidaymakers are keen to splash out on a much-needed break, the reality of cost should not be overlooked.
Mintel associate director of travel research Marloes de Vries explains: "All-inclusive deals would encourage the majority of Gen Z and millennial travellers to pick one cruise holiday over another. However, younger people expect far fewer products/services to be included in the price for a cruise holiday."
Le says: "Price has been and always will be the biggest barrier to preventing more millennials and Gen Z from getting on board."
Gilbert counters this, highlighting the level of inclusions on many ships and itineraries. "When it's broken down, so much is included within a cruise fare. The range of inclusive dining options is incredible as well as the entertainment on board."
While the challenge to attract new cruisers is considerable, it can be overcome, and the 'cruise is for old people' stigma need not be everlasting.
Accord's Ahmad says: "Think of what neobanks (100 per cent digital, app and online-based banking services) have done to the traditional banking industry. They've understood consumers' pain points and addressed them head on.
"Some of the ships we see are making great efforts and the interest from younger travellers is high – but they still do not convert into bookings. Companies need to ask themselves what are younger consumers' pain points in the booking journey? It's one thing having a good idea, it's another thing selling it."