Flowing through four capital cities and sweeping countryside, the Danube is big on sights and experiences, writes Jeannine Williamson.
A raft of new ships and itineraries on one of Europe's most popular waterways means there's plenty in store to satisfy clients' pent-up demand for river cruising.
Rising in Germany's Black Forest and winding through multiple counties and four cities – Vienna, Bratislava, Budapest and Belgrade – the Danube offers a wealth of experiences. It can be sampled on all manner of sailings, from short breaks to cruises of two weeks and more, and itineraries cover big-hitting sights such as the UNESCO-listed Wachau Valley to the relatively unexplored Danube Delta.
"With medieval towns, grand cities and hallowed sites, Viking's cruise-tours along this fabled river are some of the most popular itineraries amongst our past guests," says Viking UK head of sales Neil Barclay.
"They also serve as a great introduction for those new to river cruising as they include stops in several iconic cities, including Vienna and Budapest and for a true city-break experience, I would suggest booking Viking's Romantic Danube voyage, which offers overnight stays on board in both."
A new dawn on the Danube
With ship launches disrupted by Covid-19, this year will see the debut of several vessels along with the eagerly awaited all-new line Tui River Cruises.
Arena River Cruises will mark the maiden season of its latest four-star ship MS Arena with a summer programme on the Danube, including the seven-night Cruise the Danube to Vienna & Budapest cruise which is one of Arena's most popular itineraries.
Emerald Luna joins Emerald Cruises' growing fleet of Star-Ships to sail on the week-long Danube Delights itinerary between Budapest and Regensburg. The 180-passenger vessel will feature the line's trademark swimming pool that converts to cinema at night and all-weather cabin balconies. The 166-passenger Avalon View also makes its maiden voyage on the Danube and will have an on-board Adventure Centre equipped with bikes and other outdoor gear.
This year also sees the launch of Travelmarvel's brand-new fleet of 182-passenger Contemporary-class ships, with itineraries including the 14-night European Gems cruise from Amsterdam to Budapest.
In addition to the main dining room, vessels offer the casual dining and social area, McGeary's Bar. Wine, beer and soft drinks are included with lunch and dinner and Travelmarvel's flexi tours concept allows passengers to tailor their own shore excursions.
Further ahead, VIVA Two, VIVA Cruises' second new-build ship, will sail on the Danube from July 2022. In May 2022, A-Rosa Flora is moving from the Rhine to the Danube to become A-Rosa's second English-speaking ship on the river.
Itineraries include a new five-night Danube Advent Season voyage visiting the cities of Vienna, Bratislava and Linz, with an overnight in Vienna. A-Rosa has a new summer 2022 round-trip Vienna itinerary that has been created for the UK market to facilitate pre or post-cruise stays in the Austrian capital.
Themed sailings unique to the Danube
Uniworld has unveiled a new Jewish heritage programme on its seven-night Delightful Danube itinerary between Budapest and Nuremberg. It will feature dedicated Jewish heritage tours of Budapest, Vienna and Regensburg, such as the poignant Shoes on the Danube memorial in Budapest, the Viennese synagogue which was the only one to survive the 'Night of Broken Glass' Nazi persecution, and the opportunity to meet local Jewish residents in Regensburg.
Novel – in every sense – are the celebrity-hosted Storyteller Series cruises from Avalon Waterways. They include two 2022 Danube sailings, Wild & Whimsey on the Water and Gone Girl! which will be respectively joined by writers Cheryl Strayed and Gillian Flynn.
Avalon Waterways UK CEO Giles Hawke says: "Our new, exclusive Storyteller Series invites travellers to enhance the storytelling tapestry of their lives by embarking on incredible 'once upon a river' holidays. On this special series of sailings Avalon guests get to spend a week in Europe with their favourite storytellers. They're invited to meet legends in legendary landscapes."
Titan Travel has a new 14-night Eastern Europe Explorer with the Danube Delta voyage along the eastern stretches of the Danube towards the Black Sea on the 176-passenger River Discovery II, which will become the largest vessel in the Titan fleet. It features six stateroom categories, including eight single cabins.
For clients who are music lovers, in 2023 AmaWaterways is introducing an all-new seven-night classical music cruise that will explore the famous music of the Danube including Mozart's Linz Symphony and, of course, The Blue Danube by Strauss.
Sailing between Budapest and Vienna the cruise will showcase live performances and visits to towns and sights linked to famous composers. Additionally for 2023 AmaWaterways is offering a new shorter cruise, the five-night Majestic Capitals of the Danube, which will follow in the paths of kings and queens on up to five included excursions daily.
Also, all of CroisiEurope's Danube itineraries will now operate between either Vienna or Budapest and Bucharest, allowing increased flights options from the UK.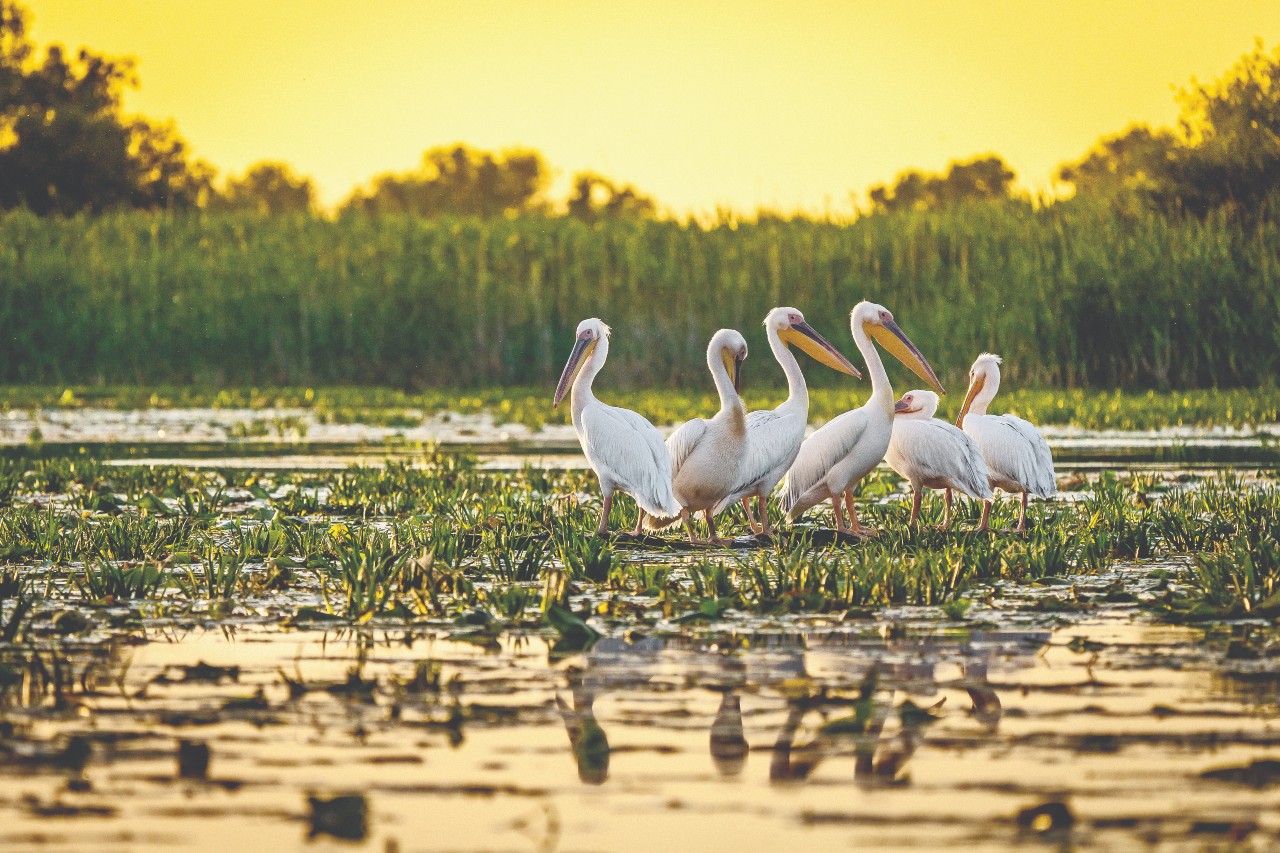 Extra perks for clients
There are enhancements at Riviera Travel where the Riviera Plus package will be available to all guests in upper-deck cabins, and deluxe and superior suites. The package includes a range of premium benefits including a smart handset with unlimited calls, text messages, internet usage, local maps, a translator and currency converter.
The perks also include a bottle of sparkling wine on arrival, fruit platter and evening aperitif. Additionally, evening menus are being refined to include dishes themed to the regions visited, such as traditional Hungarian soup infused with smoky paprika.
CLIA UK & Ireland director Andy Harmer says: "The Danube is a fascinating destination and gives your customers the chance to visit some of the great European cities. Vienna is magnificent and the likes of Belgrade, Budapest, Bucharest and Sofia are must-sees.
"The eye-catching scenery and wealth of landmark attractions make this a consistently popular cruise for first-timers, and with so much variety there is plenty to come back for.
"Travel professionals looking to learn more about the river cruise sector can now take advantage of our RiverView programme, offering tailored advice and guidance on each river, including the Danube."
Selling tips
Suggest Christmas market sailings and special interest cruises, such as classical music or golf, as these themed itineraries are a great introduction to river cruising
Served by all the main river lines, there's a cruise to suit all tastes and budgets on the Danube, plus the choice of air, rail or coach travel to make it just that little bit easier
Recommend itineraries on the lesser-known Danube Delta to repeaters and wildlife enthusiasts
Remind clients that they can visit four capital cities in one trip without the need to change hotels – highlight the ease and beautiful simplicity of a river cruise on the Danube